News
Why You Should Get Wooden Pins Badges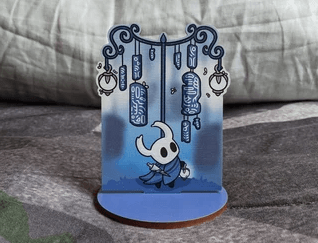 If you want to promote your brand or organization, consider getting wooden pins badges. There are several advantages to these kinds of badges, including their cost-effectiveness and durability. In addition, they can be made in a wide variety of styles, so you will be sure to find one that suits your business needs.
When choosing a custom wooden pin, you should consider your tastes. They should reflect your interests and personality and have a symbolic or inspirational meaning. Ask the seller for a few examples of previous work, as this can give you an idea of the quality of the product.
Durability
Wooden pin badges are great keepsakes. They are made from natural wood materials and are very durable. They make it from Brazillian rosewood, Ashwood, Pine, and Cherry wood. These woods have unique qualities and look. In addition, they look elegant and can be worn on clothing. They can be stained or painted and are generally durable. If you want to add a touch of elegance to your clothing, you can consider a wooden pin.
Promotional items
Wooden pins can be used for several different purposes and are an ideal way to promote a special event or to recognize someone in your company. Some people use them as a badge of membership. Another fun idea is to give them away at conventions. A nice touch is to include a rubber clasp on the back of the pin. This prevents them from slipping off. Wooden pins are a great way to show your appreciation to a co-worker. You can wear them in your clothes or a hat. However, considering this as a promotional item, you should select high-quality material.
Customization
You can customize your wood pin with a variety of designs, including logos, images, and text. A good design can help your badge stand out from the competition. Also, the colors you use should match your style. You should choose the right color, and you should also consider the placement.
Capture memories
You can also use wooden pins to capture meaningful memories. Whether traveling to a new country or simply remembering the joys of your last trip, you can bring back those experiences with one touch. With wooden pins, your memories will remain memorable for years to come.
It is also a unique way to show appreciation for a friend, loved one, or business partners. It is a great way to show off your style, and they are a great souvenir to remember a special occasion. They are also a great way to mark an office anniversary.
Eco-friendliness
They are eco friendly, meaning you won't be adding to plastic pollution. You can even have them engraved if you wish. The best wood pins are made from a material that is derived from a renewable resource. They are produced using a small amount of energy. Moreover, they are recyclable and will not deteriorate over time. In addition, they are easy to carry and available in various colors, designs, and grains.
Cost-effectiveness
Wooden pins are an affordable way to promote an educational or community program. They are also durable, lightweight, and environmentally friendly. You can use them as rewards for participating in programs or as souvenirs to recognize students' achievements. They are available online, you can get them at the affordable prices.
These pin badges are ideal for promoting STEM education. The badges can feature a variety of images and messages related to the topic, including slogans that promote conservation or environmental issues. In addition, the material used in wooden pins is renewable and eco-friendly. They are inexpensive and can be produced in large quantities. This makes them great for distributing to students, faculty, and staff. For larger organizations, ordering in bulk is a good option.
Unique and versatile
Wooden pins badges are different from the average enamel pins. They are made out of wood, which gives them a unique look. This makes them stand out from the rest. These badges are very lightweight and this makes them very comfortable to wear.
Wooden pins have a professional look and feel. This adds a distinctive touch to any outfit, whether you are wearing them on a hat or in a bag. Unlike metal and plastic pins, they are resistant to wear and tear, so that they will remain in top condition for a long time.
They are also a versatile alternative to other types of office awards. They are easy to distribute and maintain and only take up a little space. Plus, they are environmentally friendly since they are biodegradable and do not release toxic pollutants into the environment.
These badges are also perfect for showcasing accomplishments, such as certifications. Purchasing these pins is also an economical alternative to other office awards. You can use them to incentivize your staff in educational activities.
If you are interested in distributing wood pins, you can buy them in bulk and have them shipped in the mail or delivered in person. Alternatively, you can have them made custom for your particular needs. Choose a reputable manufacturer to ensure that your custom badges are of the highest quality.
Final Words
We hope we have told you have guided you well on why you should get wooden pins.
If you are looking for a souvenir, a wood pin is a great choice and can be customized to your specifications. Choosing a wood pin is smart for any business, and you'll find an extensive range of products at all price points. With a bit of forethought and care, your wood pin can last a lifetime. Make sure to consider the quality of your product and how it will be treated when you aren't wearing it.
Personalized pin badges are a timeless yet affordable way to gain recognition for your business. Choose the design and style that best suits you. Ensure that you choose a company like Vograce that offers fast turnaround times and wood standee so you don't end up with a product that isn't ready on time.